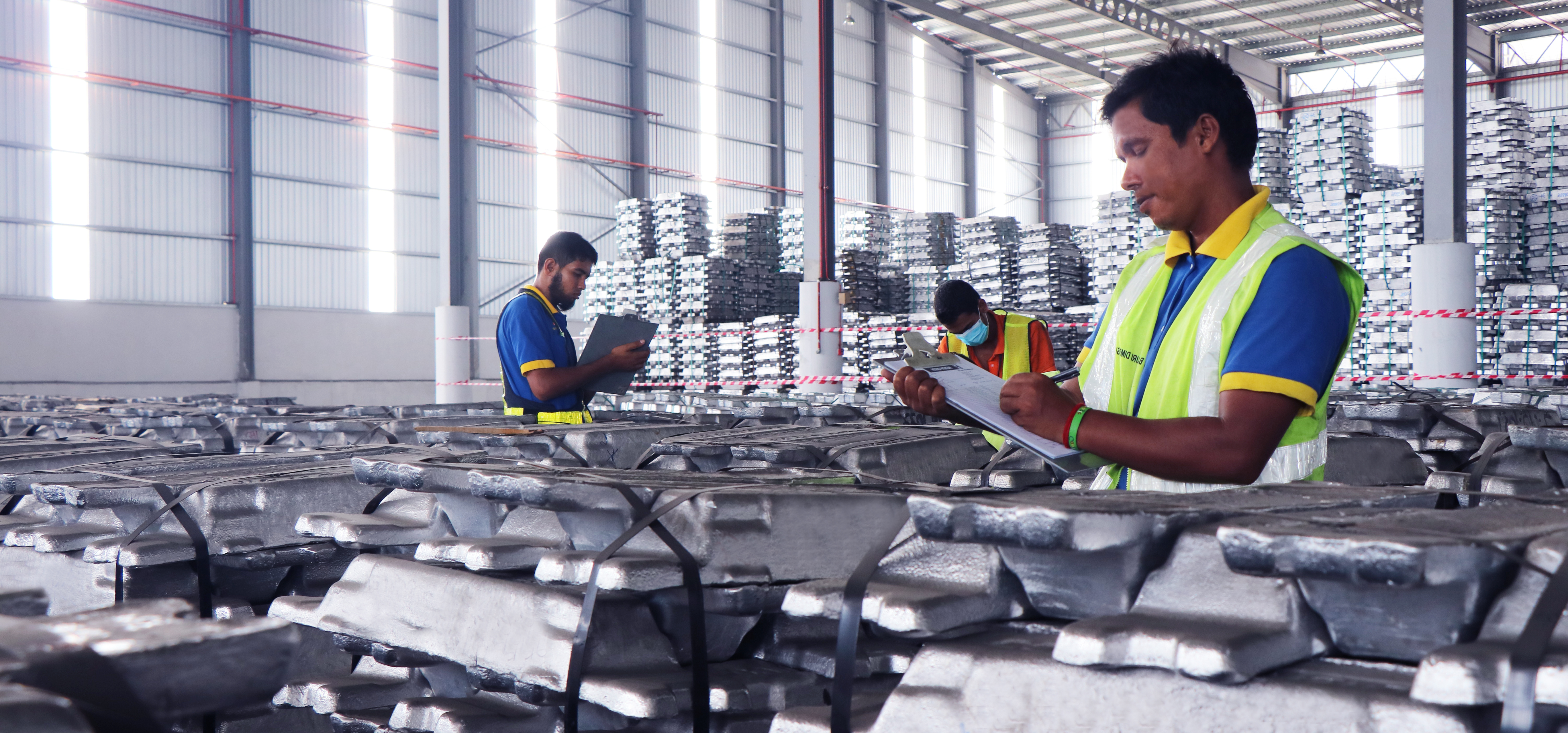 Baiduri Dimensi Sdn Bhd warehouses located in PKFZ, Westports, Pulau Indah and Perigi Nenas, Pulau Indah consisting approximately 600,000 sq ft facilities provides a full range of warehousing services and added value activities for various customers with various commodities such as ferrous & non-ferrous metals, bulk commodities, agricultural products and also bulk commodities such as zircon sand and fertilizer.
Current Warehouse & open storage
Port Klang Free Zone (PKFZ) Warehouses
BD 1  : 150,000 sq. ft
BD 2   : 139,000 sq. ft
BD 3  : 132,000 sq. ft
BD 8  : 60,000 sq. ft
BD 9  : 60,000 sq. ft
BD 10  : 122,000 sq ft
BD 11  : 35,000 sq. ft
BD 12  : 95,000 sq. ft
BD 13  : 30,000 sq. ft
BDSVL  : 50,000 sq. ft
Open yard : 290,000 sq. ft
Total Warehouse : 1,173,000 sq ft
Pulau Indah Fasa BD 6 : 60,000 sq. ft
Pulau Indah Fasa 2 BD 15 : 60,000 sq. ft
WESTPORT Facility : Open Storage – 210,000 sq. ft BD7
Pasir Gudang : 30,000 sq. ft
New Warehouse in progress

Perigi Nenas : 50,000 sq. ft (Next to BD6)
Yard 9 : 500,000 sq. ft
Westport : 60,000 sq. ft for BD7
Northport : 300,000 sq. ft warehouse on 10.3 acres land
Warehouse Activities
Our warehousing services are comprehensive include Special equipment for each task and workload
weighing, sampling activity, packing, blending & labelling along with container stuffing, stripping and various handling activities.[/vc_column_text][/vc_column][/vc_row]
London Metal Exchange : In the year 2012, Baiduri Dimensi was accredited with the London Metal Exchange (LME) approved warehouse operator and handler with premium services. Baiduri Dimensi provides the critical link between international transportation and the "last-mile" supply chain.
HRC and CRC coils storage and handling
Equipment for warehouse – complete to handle any cargoes
Loose bulk – Concentrate minerals or animal feed.
Handling, Storage, Blending and also mixing before bagging
Specialize Warehousing
Baiduri Dimensi Sdn Bhd warehouse in PKFZ is one of the licenced warehouse to store London Metal Exchange (LME) metals. These are non-ferrous metals such as nickel, copper, zinc, lead, aluminium, aluminium alloy and tin.
Under the lead of our client, we handled various types of non-ferrous metal in and out of Malaysia and have been involved in this business activity since early 2014. This specialize warehouse activities deals with receiving, lotting, weighing and warranting LME cargo for the metal exchange.
Storage and handling

We receive, securely store, and manage customer-owned inventories in our warehouse and prepare required Inventory report as per customer requirement.
Inventory Management and Stock Monitoring

We provide Inventory Management and Stock Monitoring Services to our clients by recording, updating and watching over stored cargoes and report the inventory status to customer within the required time frame
Pick and packing

We prepare, consolidate and securely pack cargo as per customer request.
Distribution

We manage and coordinate transportation processes for inbound and outbound shipments to ensure that cargo are moved in the most efficient manner.
Coordination

We manage supply chains: scheduling, coordinating, monitoring of material flow.
Added Value Services

We offer a wide range of value added services which includes but not limited to container fumigation, certified weighing, reconditioning of damaged goods, cleaning, blending, brushing, packing, re-bagging and palletizing services.