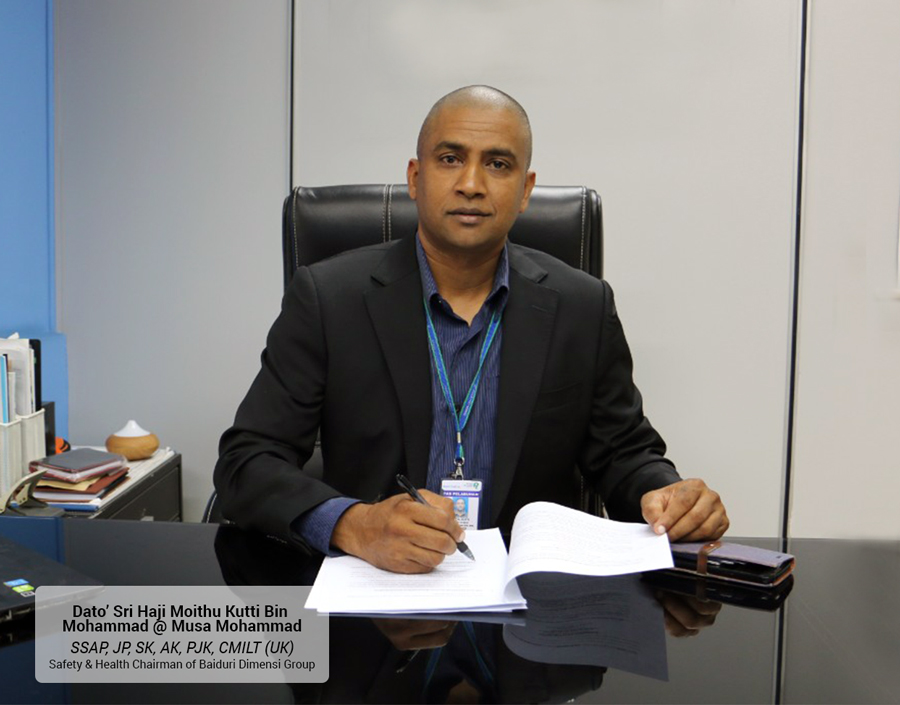 Ever since its establishment in 1994, the Baiduri Dimensi Group has strived to maintain high ethical standards, create products and services that provide value to our customers, and become a company trusted and chosen by all of its stakeholders, including customers, under the theme of "Your Partner in Logistic Excellence".The Baiduri Dimensi Group is currently focusing on leveraging its strengths in corporate culture and system automation by offering end to end supply chain solution in Malaysia with highest quality service.
Through these business activities, Baiduri Dimensi remains committed to collaborating closely with each and every one of its stakeholders to create a "Safety First" environment based on our corporate value that helps ensure security, safety, efficiency and fairness, enabling people to live more abundant lives.
Going forward, we will aim to establish a corporate culture in which every member of the Baiduri Dimensi Group possesses the spirit of self-help and takes initiative in carefully assessing societal and customer expectations, considering what can be done to meet these expectations, taking appropriate action, and providing value, as well as to build stronger relationships of trust with all of our stakeholders.We look forward to your continued support and patronage.
Safety & Health Chairman
Dato' Sri Haji Moithu Kutti Bin Mohammad @ Musa Mohammad